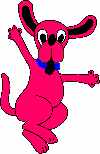 Please wait, I'm coming over...







//show loading message

//hide content
8/27 - 8/31/2007

Our location - Medora, ND

Red Trail Campground


As we traveled from the Fargo ND area to Medora, we stopped near Bismarck for one night.

We came to Medora to visit the Theodore Roosevelt National Park. We are staying at the Red Trail Campground



click on images to enlarge

Red Trail Campground. Here is the campground store and the camp hosts Ben and ??, very charming people.
The site we have is huge and even though there is a hill in the way, we were able to get our satellite dishes aimed over it.

click on images to enlarge

A sight often encountered on the way to town. The coal trains from Montana to the East run very often. The interruption isn't very long as the trains are running near full freight speed.

The only thing bad is the trains are boring, only coal hopper cars, not the variety of colors and shapes of a normal freight train.

click on images to enlarge
---
Disclaimer: The information in this site is a collection of data we derived from the vendors and from our personal experiences. This information is meant as a learning guide for you to make your own decisions Best practices and code should always be followed. The recommendations we make are from our personal experiences and we do not receive any compensation for those recommendations.
//hide content //hide loading message