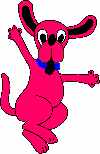 Please wait, I'm coming over...







//show loading message

//hide content
8/28/2007

Our location - Medora ND

Medora Musical

click on images to enlarge

Ah, back in the mountains of the West. We went to the Medora Musical just outside of Medora.
We attended the Pitchfork Fondue Dinner at the Musical site. Great steak, beans, garlic toast and other good food.

click on images to enlarge

The parking lot for the Medora Musical and Pitchfork Fondue Dinner is on the top of a mesa.

The views cannot be captured by camera. You need to experience them.

click on images to enlarge

A view of the Medora Musical stage from the top of the mesa.

The amphitheater seating means everyone gets a great view.
Great outdoor stage setup. The backdrop buildings move during the performance.

The singing and dancing was great.

click on images to enlarge
---
Disclaimer: The information in this site is a collection of data we derived from the vendors and from our personal experiences. This information is meant as a learning guide for you to make your own decisions Best practices and code should always be followed. The recommendations we make are from our personal experiences and we do not receive any compensation for those recommendations.
//hide content //hide loading message