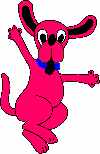 Please wait, I'm coming over...







//show loading message

//hide content
6/21/2007

Our location - Gaylord, MI

Mackinac Island, MI


The tourist Mecca of Northern Michigan is Mackinac Island, located in the Straits of Mackinac, just a ferry ride away from Mackinaw City (lower Michigan) and St. Ignace in the Upper Peninsula.

(From the Mackinac Island website, Mackinac Island) Mackinac Island is the truly "all natural" theme park of America. With motorized vehicles prohibited, transportation is limited to horse and buggy, bicycle or foot. Surrounded by water, it has escaped the vast changes of time.

Its real Victorian image is preserved and enhanced by a small population of 500 permanent residents and scores of summer residents, maintaining bluff cottages in original state.

Mackinac Island was the location of the Christopher Reeve film, "Somewhere in Time."

Mackinac Island

Click on thumbnails to select picture

Click on right picture to play slide show
---
Disclaimer: The information in this site is a collection of data we derived from the vendors and from our personal experiences. This information is meant as a learning guide for you to make your own decisions Best practices and code should always be followed. The recommendations we make are from our personal experiences and we do not receive any compensation for those recommendations.
//hide content //hide loading message