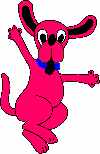 Please wait, I'm coming over...







//show loading message

//hide content
6/6/2007

Our location - Cave City, KY

Lost River Cave, Bowling Green, KY

click on images to enlarge

The owner of the RV Park where we are staying suggested that we visit the Lost River Cave in Bowling Green, KY. It features the only underground boat tour in cave country.

click on images to enlarge

This short river begins its flow into the cave.
It even has a couple of rapids!

click on images to enlarge

Outside rock formation at the entrance to the cave.
"
Boat entering the cave. And if you do want to conk your head on the rock ceiling, you had better get your head down on you lap!

click on images to enlarge

Looking back toward the entrance from the boat.
More rocks!

click on images to enlarge
---
Disclaimer: The information in this site is a collection of data we derived from the vendors and from our personal experiences. This information is meant as a learning guide for you to make your own decisions Best practices and code should always be followed. The recommendations we make are from our personal experiences and we do not receive any compensation for those recommendations.
//hide content //hide loading message