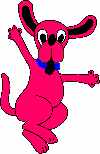 Please wait, I'm coming over...







//show loading message

//hide content
5/19 - 06/2/2007

Our location - Lebanon, TN

Countryside RV Resort


What luck! We were able to depart the Travel Supreme factory on time and without as big a dent in our wallet as we expected. All of the cosmetic fixes were performed as "warranty" work at no charge. Two upgrades that did cost us were a dryer replacement (original one had two temperatures...hot and hotter!) and a more reliable tank sensing system. Come Friday morning, all was done and we were off again on our way to Lebanon, TN (Nashville area), where Dale has a two-day teaching assignment for her former company.

Our RV stop is the Countryside Resort, accessible to I-40, but tucked back among trees and rolling countryside.



click on images to enlarge

The Countryside Resort.

click on images to enlarge

Office and store.
Red Rover, Tige, and Sparky at rest! Even though there are lots of trees, there is an opening to the southern sky and our DISH satellite dish easily picks up the signal for TV. Mark is happy!

click on images to enlarge

Can never really get a great photo of Mark because he either mugs for the camera or looks away, as you can see here.
Campground road is gravel as are the sites. The park is built on a slope but the sites are fairly long and level. There is a marked walking trail around the park that is about a mile. Perfect for the mandatory exercise that we both need!

click on images to enlarge

RVs across a rolling field. Nice!

We will be here for two weeks seeing the sites (The Hermitage, Grand Ole Opry, National Cemetery on Memorial Day and whatever else we can find) and some of Mark's old friends from his days at Burroughs and Unisys. After that...who knows? We don't just yet. Stay tuned.

click on images to enlarge
---
Disclaimer: The information in this site is a collection of data we derived from the vendors and from our personal experiences. This information is meant as a learning guide for you to make your own decisions Best practices and code should always be followed. The recommendations we make are from our personal experiences and we do not receive any compensation for those recommendations.
//hide content //hide loading message