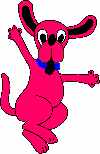 Please wait, I'm coming over...







//show loading message

//hide content

Since completing a teaching assignment in Nashville, we have been in sightseeing and visiting mode. One of the reasons we decided to stay in Nashville for two weeks was to take advantage of the local country music color and some the historical sites.

A trip to Nashville would not be complete without a visit to the Grand Ole Opry. The Grand Ole Opry is a weekly Saturday night country music radio program broadcast live on WSM radio in Nashville. It is the oldest continuous radio program in the U.S., having been broadcast since 1925. The Ryman Auditorium in downtown Nashville was home to the Opry until 1974, when the show moved to the 4,400-seat Grand Ole Opry House, located several miles to the east of downtown Nashville. It is located in a huge complex that includes the Opry Mills Mall and the expansive Opryland Hotel.



click on images to enlarge

The Grand Ole Opry.
Free concert on the plaza in front of the Opry House. All you need to do is bring your own chair, have a seat and enjoy 3 hours of country and rock music.

click on images to enlarge

Entrance to the Opry House Plaza.
Walking from the parking lot to the Opry House, Dale notices an Interiors by Decorating Den van. With no name on the vehicle, only a PA phone number, she could not ID the owner. Never did find her that night. But she left one of our cards on the windshield. Later on in the week, she got an email from a franchisee in Pennsylvania, Barbara Tabak. It was her van! She enjoyed the Opry as well.

click on images to enlarge

Inside shot looking toward the balcony. Sorry about the dark shot.
Show was opened by presenting of the colors and the National Anthem. In fact, the entire evening was sprinkled with patriotic music and salutes to our Troops and Veterans.

click on images to enlarge

Dale's favorite veteran!

click on images to enlarge
---
Disclaimer: The information in this site is a collection of data we derived from the vendors and from our personal experiences. This information is meant as a learning guide for you to make your own decisions Best practices and code should always be followed. The recommendations we make are from our personal experiences and we do not receive any compensation for those recommendations.
//hide content //hide loading message