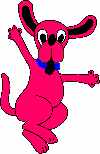 Please wait, I'm coming over...







//show loading message

//hide content
06/1/2007

Our location - Belle Meade, TN

The Belle Meade Plantation


Belle Meade, meaning beautiful meadow, is a 30 acre site west of Nashville. The grounds include the Greek Revival mansion built in 1853. The original size of the plantation was 5400 acres, one of the largest private land holdings in Tennessee.



click on images to enlarge

Belle Meade.
Five generations of the Harding-Jackson family lived here from 1807-1903.
The Smokehouse. It is very obvious that at the old plantations, the smokehouse was almost as critical as the main house, since the smokehouse provided the place for the preservation of meat.

click on images to enlarge

The Gardener's building with hothouse. The plantation had a daily supply of flowers.
Slave housing.

click on images to enlarge

The business of Belle Meade was breeding and training thoroughbred race horses. Kentucky Derby winners Funny Cide and Barbarro and notorious horses, Secretariat and Sea Biscuit can trace their bloodlines to Belle Meade stock. This was the Carriage House.
And they have quite a collection of original carriages.

click on images to enlarge

click on images to enlarge

The Nashville Art Museum is housed in The Parthenon...an exact replica of the original Parthenon in Athens, Greece.

click on images to enlarge
---
Disclaimer: The information in this site is a collection of data we derived from the vendors and from our personal experiences. This information is meant as a learning guide for you to make your own decisions Best practices and code should always be followed. The recommendations we make are from our personal experiences and we do not receive any compensation for those recommendations.
//hide content //hide loading message