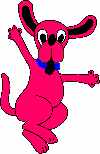 Please wait, I'm coming over...







//show loading message

//hide content
4/11 - 04/17/2007

Our location - Asheboro, NC

Zooland Resort


And then it was time to depart Florida! We said good-bye to Mom and Dad, hooked Sparky (the Jeep) up for the first time as a "toad" and headed north following the spring.

We planned three travel days to get to North Carolina. Red Rover had a maintenance appointment at Central Carolina Trucking in Greensboro and we scheduled a visit with Dale's sister Dana and family in Raleigh. We decided to camp somewhere in between...Asheboro



click on images to enlarge

Traveling out of Florida.
Along the way we saw the welcome signs of spring...light green feathery-leaved trees and blossoms.

click on images to enlarge

We enter South Carolina.
While in Raleigh, the state capitol, Dale and Dana did some downtown Raleigh touring.

click on images to enlarge

Three U.S. presidents were born in NC and are represented in this statue: Andrew Johnson, Andrew Jackson and James K. Polk.
The State Capitol grounds looked beautiful with all the azaleas in bloom. Here around a World War II Memorial.

click on images to enlarge

While walking on Fayetteville St., we noticed quite a few media trucks lined up right in front of the North Carolina State Bar office.
Come to find out, after asking one of the guys setting up equipment, they were getting ready for the District Attorney, Mike Nifong's, ethics hearing scheduled for later that day. We did not hang around for the media crunch!

click on images to enlarge

click on images to enlarge

Dana is Dale's sister...in front of a Raleigh symbol...the acorn.

click on images to enlarge

Youngest niece, Clare Noelle, is getting measured for a larger violin. She is growing and the 1/4 size is just too short!
The Zooland RV Park is located on a country road five miles from Asheboro. The entrance is attractive and spacious.
The office and store.

The Chicken Coop!

Stream running through the park.

Camp sites from afar.

Tige at rest under the pines!

click on images to enlarge
---
Disclaimer: The information in this site is a collection of data we derived from the vendors and from our personal experiences. This information is meant as a learning guide for you to make your own decisions Best practices and code should always be followed. The recommendations we make are from our personal experiences and we do not receive any compensation for those recommendations.
//hide content //hide loading message