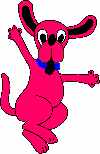 Please wait, I'm coming over...







//show loading message

//hide content
1/6 - 1/14/2007

Our location - Orlando, FL

Disney's Fort Wilderness Campground


You would probably expect us to have a load of pictures from Walt Disney World (WDW). Well we won't.

We attend the parks lightly loaded which means we don't carry a camera. We have found over time that if you spend your time taking pictures in WDW, you miss out on the experience. We feel everyone should have the Disney experience in person.

What we will do is list some impressions, mostly on what was new to us. And we will assume that you know about the parks in WDW. These are not the only attractions we saw, just the ones that were different from previous visits.


Animal Kingdom

Mount Everest
A new ride that is a combination of a roller coaster ride like the Run-Away Mine Train, with a segment running backwards, with a bit more inertia. Dale did not like this ride. Mark thought it was great.

Festival of the Lion King
Dale loves musical numbers and this is a real fun one

MGM Studios

Journey into Nardia
Dale really got into the movie and the display of costumes was interesting.

Lights, Motors, Action
We did not see this but it is a new stunt show based upon high performance driving skills.

Beauty and the Beast
Another stage musical that was very well done.

EPCOT

Soarin'
A new really WOW! ride. You are in a hang glider flying over the California countryside with sound, wind, and smell effects. A must do ride.

The Seas with Nemo & Friends
An attempt to liven up the previous boring Living Seas. It was better but now great.

Journey into Imagination
We like the older version better.

Mission Space
We did this ride when it was in Beta test. Dale did not do well in it. The ride uses centrifugal motion to give you the feeling of rocket acceleration. Dale sensed the spinning. Mark only felt the acceleration.

Disney has revamped the ride into two modes. The Orange route is the original exciting ride. The Green route has dropped the spinning. Dale talked Mark into going on the Green route and then bailed just before getting into the ride. Mark can say that the Green route is still a great ride but Mark prefers the Orange route.

China
The 360° movie has been updated with new footage of Macow and other places in China to show the "new" China. Very well done update.

Magic Kingdom

The Enchanted Tiki Room
"Under New Management:" A couple of new characters and updated music. Not bad but Mark preferred the original.

Pirates of the Caribbean
Captain Jack Sparrow has been added as a character that appears in various places. They lowered the volume of the Yo-Ho-Ho background music so you can hear the character's dialog now. Very good upgrade.

Mickey's PhilharMagic
The best 3-D movie we have ever seen. A must see.

The Hall of Presidents
Has all the Presidents including George W. Bush
---
Disclaimer: The information in this site is a collection of data we derived from the vendors and from our personal experiences. This information is meant as a learning guide for you to make your own decisions Best practices and code should always be followed. The recommendations we make are from our personal experiences and we do not receive any compensation for those recommendations.
//hide content //hide loading message