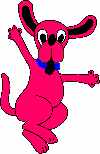 Please wait, I'm coming over...







//show loading message

//hide content
1/6 /2007

Our location - Orlando, FL

Disney's Fort Wilderness Campground

click on pictures to enlarge

The sign is a little blurry. But, we finally made it to FLORIDA!
The old I-10 bridge over Escambia Bay in Pensacola was damaged during Hurricane Ivan. Well, they have built a new bridge and it was just recently opened.

click on pictures to enlarge

2 lanes of traffic each way. It looks like this one bridge will handle both directions for a while. And another span will be built.

click on pictures to enlarge

click on pictures to enlarge

click on pictures to enlarge

We arrived at Walt Disney World Fort Wilderness Park early in the afternoon on Saturday, January 6. We got one of only 2 pull-thru sites in the park. We had asked for one when we made our reservations back in September. But, really we never expected to get one! This campground is set up in loops rather than straight rows of campsites, and they are pretty tight. Backing into one of these sites is challenging at best. Mark was prepared for a back-in, but was not looking forward to it. . We got lucky today!

Red Rover in "Plutoland."

click on pictures to enlarge

How Disney made a pull-thru... They selected an existing site that backs up to the main road. They knocked down the foliage between a site and the road and spread gravel. We understand that this is an experiment. I would say that if Disney finds the pull-thrus successful, they will probably extend the concrete pads.
We even found a hole in the trees for the internet satellite. The other pull-thru site is in the background.

click on pictures to enlarge

Normally there would be trees behind us to block the road. But it is not obtrusive.
There is another HDT on the loop.

click on pictures to enlarge
---
Disclaimer: The information in this site is a collection of data we derived from the vendors and from our personal experiences. This information is meant as a learning guide for you to make your own decisions Best practices and code should always be followed. The recommendations we make are from our personal experiences and we do not receive any compensation for those recommendations.
//hide content //hide loading message