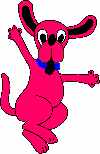 Please wait, I'm coming over...







//show loading message

//hide content
12/27 - 12/28/2006

Our location - Natchitoches, LA


We spent a lovely Christmas with our daughter, Stacy and her husband, Ken in Texas. But, our time together had to end. We had our schedule to meet and they had to head back to San Antonio. So, we said our good-byes and headed east out Louisiana on our way to Summerdale, AL. We enter Louisiana



click on pictures to enlarge

We enter Louisiana.
We will take three days to get to Alabama. First stop...Natchitoches, LA, just south of Shreveport. Nakatosh Campground office.

click on pictures to enlarge

Party room.
Mark has gotten so quick setting up the internet satellite dish that even if we are stopping for only one night, up it goes!

click on pictures to enlarge
---
Disclaimer: The information in this site is a collection of data we derived from the vendors and from our personal experiences. This information is meant as a learning guide for you to make your own decisions Best practices and code should always be followed. The recommendations we make are from our personal experiences and we do not receive any compensation for those recommendations.
//hide content //hide loading message