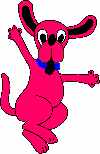 Please wait, I'm coming over...







//show loading message

//hide content
11/16 - 12/1/2006

Our location - Livingston, TX

Escapees Rainbow's End Park


For the 21 years we have been married, we have almost always been with family for Thanksgiving. This was our first Thanksgiving as full-timers. We were not going to be in the vicinity of family, so we decided to go where our new family, Escapees, was.

Thanksgiving in Rainbow's End Escapees Park in Livingston Texas is a semi-pot luck affair. The turkeys are cooked by the volunteer staff members. A volunteer Host for each table co-ordinates what each of the other table partners brings. The result is a table full of a wonderful variety of tasty delights.

click on pictures to enlarge

Thanksgiving at Escapees!.
We arrived at this park a week before Thanksgiving wanting to be certain to get signed up and organized for the big feast. The sign-up sheets were located in the Activity Center. And when we went to sign up, Dale noticed that the table with open seats did not have a host. So, naturally, she stepped up and volunteered. That is what she does! Before we knew it, our table was filled and the organizing began. Our group got together and decided what everyone would bring...cranberry salad, stuffing, lima beans and dumplings, sweet potato casserole, mashed cauliflower (in place of potatoes), corn casserole, collard greens....Pat McFall says it isn't Thanksgiving without collard greens. And let's not forget the wine and, of course, desserts galore. It was simply outstanding!

But, what was even better was the company. We could not have dined with a better group of people if we had hand picked them! We believe we had the best table of twelve in the room!

click on pictures to enlarge

Ann Degano, from Delaware, and Carol and Richard Goss from Humble, TX. Ann and her husband Ron are extended-timers; Carol and Richard are still working, but are preparing to get out on the road as extended-timers as well.
(left) Jere and Mel Wyatt, full-timers from San Diego. Mark and Mel really enjoyed reminiscing about their respective tours of service in the U.S. military.

(right) Barb and Ron Bergquist, full-timing wanabees from north of Dallas. They are working on their 5-8 year plan to retire and join us on the road.

click on pictures to enlarge

Mark with Ron and Ann Degano from Dover, DE. Dale knew she and Ron had something in common when she saw him with his Pittsburgh Steelers jacket. Come to find out he is from Charleroi, PA...not far from where she grew up in suburban Pittsburgh.
Mike and Pat McFall, fellow Heavy Duty Truck owners, originally from Tallahassee, FL. They have been full-timers for the past 12 years.

click on pictures to enlarge

(l to r, back row) Ron & Ann Degano, Mike & Pat McFall, Barb & Ron Bergquist, Mark & Dale Bruss, Mel Wyatt

(l to r, seated) Richard & Carol Goss, Jere Wyatt

It was truly a wonderful Thanksgiving and we are thankful for our life, our families, our country, our old friends, these new friends and all the terrific people we have met on this incredible journey!

click on pictures to enlarge
---
Disclaimer: The information in this site is a collection of data we derived from the vendors and from our personal experiences. This information is meant as a learning guide for you to make your own decisions Best practices and code should always be followed. The recommendations we make are from our personal experiences and we do not receive any compensation for those recommendations.
//hide content //hide loading message