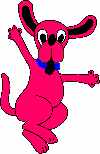 Please wait, I'm coming over...







//show loading message

//hide content
8/14 - 9/24/2006

Our location - Woodland Park, CO

click on pictures to enlarge

TAVA is UTE for Sun and this is the Valley of the Sun. That is Pike's Peak in the background.
We decided to stay another two weeks in this area near Pike's Peak.

click on pictures to enlarge

Diamond Campground and RV Park...our home from August 14 to September 24.


click on pictures to enlarge

The Diamond Campground Office
We have stayed long enough to be near the end of the season. Everyday there are a few more empty sites.

click on pictures to enlarge

This is Jack Mayer's Carriage Royals International. Jack and his wife, Danielle, have workamped at Diamond for the season.

Jack was a great help in several of the projects we completed while at Diamond.
This is Jack's Volvo 610. It is a great looking truck even if it is a little small. :-)

click on pictures to enlarge
---
Disclaimer: The information in this site is a collection of data we derived from the vendors and from our personal experiences. This information is meant as a learning guide for you to make your own decisions Best practices and code should always be followed. The recommendations we make are from our personal experiences and we do not receive any compensation for those recommendations.
//hide content //hide loading message