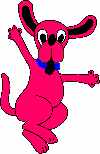 Please wait, I'm coming over...







//show loading message

//hide content
9/7/2006

Our location - Woodland Park, CO

Pikes Peak Cog Train


One of the tourist "things" that Dale wanted to do while in Woodland Park was to travel to the top of Pike's Peak. Now there are a number of ways to do this...we could drive Red Rover to the summit or hike on the Barr Trail...NOT! Or we could take the Pike's Peak Cog Railway. We chose the latter! These first photos show the historic train depot in Manitou Springs, CO.

The founder of the Manitou & Pikes Peak Cog Railway was a Mr. Zalmon Simmons, owner of the Simmons Mattress Company and also quite an inventor. Mr. Simmons had patented a new insulator for the telegraph wires which were in use up to the signal station. In the late 1880's, Mr. Simmons rode a mule to the top of Pikes Peak to inspect his creations. He was awed by the incredible views, but was worn out and saddle-weary by the arduous trip. Legend has it that as he sat soaking in one of the mineral spring spas (reportedly at the Cliff House in Manitou), the proprietor of the hotel mentioned to him the idea of a mountain railroad to the summit. Mr. Simmons was taken with the idea, and soon set about organizing a company to build this scenic railroad.

Pikes Peak Cog Train

Click on thumbnails to select picture

Click on right picture to play slide show
---
Disclaimer: The information in this site is a collection of data we derived from the vendors and from our personal experiences. This information is meant as a learning guide for you to make your own decisions Best practices and code should always be followed. The recommendations we make are from our personal experiences and we do not receive any compensation for those recommendations.
//hide content //hide loading message