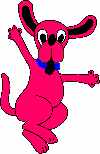 Please wait, I'm coming over...







//show loading message

//hide content
9/27-9/29/2006

Our location - Emery, South Dakota

Hyatt's Green Acres


Hyatt's Green Acres - Bed and Breakfast and RV Park. Al and Nancy Hyatt retired from the military and bought this property in Emery, SD. An avid hunter, Al guides hunters for pheasant on acres of prime South Dakota land. In addition to offering outstanding hospitality at their bed and breakfast, they also have a large area next to the house with electric and water hook-ups for RV's

Check out their website. If you are in the market for a terrific hunting experience, give Al and Nancy a call. We promise you will have a fantastic time with these friendly folks in Emery! And even if you have no interest in hunting, a stopover at Hyatt's Bed and Breakfast or RV Park would be an enjoyable experience.



click on pictures to enlarge

Hyatt's Green Acres - Bed and Breakfast.
The Bed and Breakfast.

click on pictures to enlarge

Al retired as a Chief Warrant Officer in the South Dakota National Guard. And like all Chief Warrant Officers, he has a million and one military stories to tell. He and Mark could have visited for weeks swapping tales.
Al and Nancy.

click on pictures to enlarge
---
Disclaimer: The information in this site is a collection of data we derived from the vendors and from our personal experiences. This information is meant as a learning guide for you to make your own decisions Best practices and code should always be followed. The recommendations we make are from our personal experiences and we do not receive any compensation for those recommendations.
//hide content //hide loading message