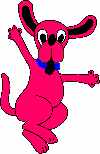 Please wait, I'm coming over...







//show loading message

//hide content
9/20/2006

Our location - Woodland Park, CO


Cripple Creek, CO - Elevation 9494' www.cripple-creek.co.us

In October 1890, gold was discovered in Poverty Gulch (now Cripple Creek, Colorado), starting a rush that caught the attention of the world. The ore dug from the earth sent the fever through thousands of souls and has created a National Park Service recognized National Historic District that draws tourists from around the world. Historic mine shafts, headframes and cabins still dot the landscape here in the high country behind Pikes Peak. Today gold mining is still in full swing as the state's largest gold mine surface operation takes shape between Cripple Creek and Victor. Modern-day miners scoop ore-laden earth into gigantic trucks and haul it to the local gold processing plant.



click on pictures to enlarge

Cripple Creek, CO.
Today, in addition to showcasing historic mining town charm and architecture, Cripple Creek has become a casino gambling Mecca in the Colorado mountains. In the early days, you could find a card game or some other form of gambling in just about any of the 100 saloons in town. Later on as the Wild West was tamed, Cripple Creek banned and burned gambling machines on its main street. The card tables were quiet until a statewide election in 1990 legalized gambling.

click on pictures to enlarge

Economically, gambling has created jobs for about 2,000 people and brought new revenues to the city for parks and recreation, historic preservation, fire and police protection. The original intent of limited-stakes gambling in Cripple Creek was not only economic development but also preservation of historic buildings and sites. In that vein, the city has directed the design of the casinos to ensure the city maintains its National Historic District designation with the National Park Service.
The main street is about six blocks long. Bright awnings and the sounds of slot machines flank both sides of the street. Unlike Las Vegas, these "storefront" casinos retain the charm and the architecture of the historic buildings.

click on pictures to enlarge

Gold Diggers and "Loose" Slots. Adds to the local color!

click on pictures to enlarge

The most interesting part of our trip to Cripple Creek was the trip back. We traveled on County Road 8 from Cripple Creek to Colorado Springs. CR8 is a well maintained dirt road! For most of the hour plus trip, the elevation stayed at the 9500' level resulting in travel in and around canyons. And the views of the pine and yellowed-leaved aspen trees were both up close and personal and from a distance. The contrast of the yellow aspen leaves next to the green pine was like an exquisite painting...only better!

click on pictures to enlarge

When CR8 was cut through the rock, one lane wide passes were considered enough.
Not only is this tunnel one lane wide, it is only 11'3" high. Red Rover Can not go on this road.

The final descent into Colorado Springs (from 9494' to 6035') was steep and very curvy...lots of switchbacks and blind curves. But as we got closer to civilization, the city below provided a spectacular view. Sorry, there was no place to pull over and take a picture.

click on pictures to enlarge
---
Disclaimer: The information in this site is a collection of data we derived from the vendors and from our personal experiences. This information is meant as a learning guide for you to make your own decisions Best practices and code should always be followed. The recommendations we make are from our personal experiences and we do not receive any compensation for those recommendations.
//hide content //hide loading message