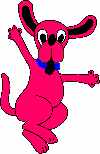 Please wait, I'm coming over...







//show loading message

//hide content
7/20 - 7/26/2006

Our location - Mountain Home Idaho

Mountain Home RV Park


Mountain Home RV Park is in Mountain Home, ID, approximately 45 miles southeast of Boise. Just off I-84, this park makes a convenient stopover. It is very much a work in progress...no office, no showers, no Laundromat...yet. But what is here is first rate. They have done a wonderful job at the entrance...beautiful landscaping, waterfall, and attractive lighting.



click on pictures to enlarge

Mountain Home RV Park.
It takes a lot of water to keep this place green and flowering, as the temperatures during our week long stay have been 100+ degrees everyday. The sprinklers have been going regularly!

click on pictures to enlarge

The entrance road.
Another view.

click on pictures to enlarge

Camp Host Rickie Ware.
Camp Host Dave Ware with Mark.

click on pictures to enlarge

Long concrete pads and patios, green grass and a picnic table. What more do you need?
Our rig...our home!

We had room for Red Rover in front and behind the trailer. Really long pad.

click on pictures to enlarge
---
Disclaimer: The information in this site is a collection of data we derived from the vendors and from our personal experiences. This information is meant as a learning guide for you to make your own decisions Best practices and code should always be followed. The recommendations we make are from our personal experiences and we do not receive any compensation for those recommendations.
//hide content //hide loading message