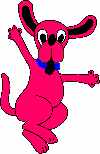 Please wait, I'm coming over...







//show loading message

//hide content
6/30 -7/4/2006

Our location - Hardin Montana

Grandview Campground


We chose to stop in Hardin, MT at the Grandview Campground because it is within our desired daily driving time from our previous stop. We like to be off the road no later than 3 o'clock in the afternoon. That gives us plenty of time to get all set up...coach leveled, slide rooms extended, satellite TV on, Internet dish positioned with computers online and still time to get dinner ready and wind down from the drive.



click on pictures to enlarge

The Grandview Campground.
The Grandview Campground is fairly small, with not so many campsites. But it has lots of room for a big rig like ours to turn around and back into a long site that will accommodate both the Tige and Red Rover.

click on pictures to enlarge

The weather is hot (90°), windy and dry during the day. In the evening after sundown, we turn off the air conditioning, open the windows and enjoy cool temperatures over night.

click on pictures to enlarge
---
Disclaimer: The information in this site is a collection of data we derived from the vendors and from our personal experiences. This information is meant as a learning guide for you to make your own decisions Best practices and code should always be followed. The recommendations we make are from our personal experiences and we do not receive any compensation for those recommendations.
//hide content //hide loading message