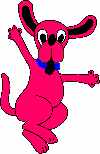 Please wait, I'm coming over...







//show loading message

//hide content
7/4 - 7/6/2006

Our location - Anaconda Montana

Fairmont RV Park


We hadn't planned on stopping in Anaconda, MT but as we were traveling, we were contacted by fellow RVers, Margaret and John Serafin, who we originally met at the Teton Plant on a tour. We visited with them when they were in the Washington DC area before we went on the road. They had been following our travels and found we would be going past Anaconda where they were staying.

This is one of the advantages of the Full-Timing Life Style, you will meet people you know in the strangest of places.



click on pictures to enlarge

Mark and friends are waiting for the Independence Day fireworks to begin. Anaconda, MT is a very small town. But they put on a fantastic display from the top of a nearby mountain.
Fairmont RV Park about 6 miles from Anaconda, MT.

click on pictures to enlarge

Getting ready to hook up and depart.
Trail rides by the week! Oh my aching _____!!

click on pictures to enlarge

Friends, Margaret and Kathy get a tour of Red Rover.
Found this bird's nest, complete with eggs, tucked up underneath our living room slide. We think it was built while the trailer was parked in Easton, MD. We must have departed while the mother bird was away from the nest. We carried it all the way across the country!

click on pictures to enlarge
---
Disclaimer: The information in this site is a collection of data we derived from the vendors and from our personal experiences. This information is meant as a learning guide for you to make your own decisions Best practices and code should always be followed. The recommendations we make are from our personal experiences and we do not receive any compensation for those recommendations.
//hide content //hide loading message