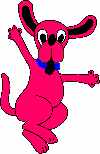 Please wait, I'm coming over...



Last Changed 2/11/2007



Probably, your first reaction to our truck, Red Rover, is that there appears to be a serious case of overkill for a fifth-wheel trailer tow vehicle.

Actually the decision process that resulted in Red Rover was highly influenced by safety reasons. There were steps to the decision and you should understand them. If you plan on getting a medium to heavy fifth-wheel trailer, you should read this section before acquiring your tow vehicle.
We documented those steps in these links:
Why you need a big truck
What is a Medium Duty Truck (MDT)
Why convert a Heavy Duty Truck (HDT)
Why choose a Volvo truck
Why we chose a Volvo 770
---
Disclaimer: The information in this site is a collection of data we derived from the vendors and from our personal experiences. This information is meant as a learning guide for you to make your own decisions Best practices and code should always be followed. The recommendations we make are from our personal experiences and we do not receive any compensation for those recommendations.
//hide content //hide loading message