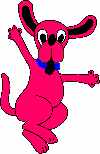 Please wait, I'm coming over...



Last Changed 2/16/2014



We had intended to upgrade the marker lights to LED modules some day. We had upgraded the Stop/Turn and Backup lights early on by replacing the bulbs with LED replacement lamps.

The trigger to replacing the marker lights was a concern over some rain seepage. A friend recommended checking the marker lights as they are often a source of seepage. Finding that to be true for our marker lights was enough reason to move forward in the replacement project.


The current marker lights were from Bargman and used a rubber gasket under the base to seal the hole that the wiring comes through. Most of the market light seals were okay but we found some with moisture under the seal.
Bargman make a LED upgrade for the model 59. It is a sealed lens that plugs into the Bargman base in place of the bulb. Since our issue was leakage under the Bargman base rubber seal, we wanted a different option.

We decided to use Truck-Lite 2660 as the replacement. We have found that Truck-Lite products, while a bit more costly, are made better.


It turned out the price for a complete replacement Truck-Lite was a bit less than the Bargman LED upgrades.

We liked the completely sealed construction and the wide flat base to apply caulk to with the Truck-Lite units.
Travel Supreme ran #12 wire inside the trailer and used wire tapes to attach the marker lights. Even though the wire hole was rather large, trying to snake the wire tap through the hole would have been problematic. Instead, we chose to cuts the wires to the old marker lights and use crimp connectors to attach the new lights.

click on images to enlarge

We use pieces of Eternabond tape to seal the wire access hole. A large bead of caulk was run around the base on the Truck-Lite unit. That caulk bead cover the wire s running under the edge of the Eternabond and the screw holes.

We replaced the attachment screws with stainless steel screws.
Both lights are on. The left light is the Truck-Lite LED unit and the one of the right is the older Bargman bulb light. The LEDS are much brighter/

Better light and better seals, a good project.

click on images to enlarge
---
Disclaimer: The information in this site is a collection of data we derived from the vendors and from our personal experiences. This information is meant as a learning guide for you to make your own decisions Best practices and code should always be followed. The recommendations we make are from our personal experiences and we do not receive any compensation for those recommendations.
//hide content //hide loading message