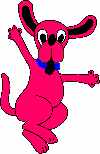 Please wait, I'm coming over...



Last Changed 10/31/2009



We make use of our time on the farm to do a lot of the maintenance that is hard to do in a regular RV park. While Mark was doing the lubrication job on the trailer suspension, he noticed that one of the rubber springs had a bond separation. Communication with the manufacturer, MOR/ryde, resulted in a replacement spring being shipped to us. This is the replacement.


You can see how the rubber is separating from the steel plate. This is a rare problem.
After raising the trailer, we took the wheel off.

click on pictures to enlarge

Mark is removing the old spring.

Note how the wheels next to mark are off the ground. We used our BigFoot Leveling system in manual mode to raise the trailer.
The directions said to use a bottle jack to help raise the idler back into position. We found out bottle jack too tall. Luckily, the farm has a floor jack.

click on pictures to enlarge

Mark is tightening the bolts that hold the rubber spring.
The new rubber spring installed.

click on pictures to enlarge

A view of the hydraulic disk brake assembly.
With no load on the old rubber spring, the separation is almost not visible.

click on pictures to enlarge

You can barely see the separation.

click on pictures to enlarge
---
Disclaimer: The information in this site is a collection of data we derived from the vendors and from our personal experiences. This information is meant as a learning guide for you to make your own decisions Best practices and code should always be followed. The recommendations we make are from our personal experiences and we do not receive any compensation for those recommendations.
//hide content //hide loading message