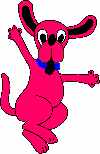 Please wait, I'm coming over...



Last Changed 11/12/2012



This wasn't a repair in the sense that we fixed something. We had something fixed for us.

It started as we were pulling into a campsite and the clutch pedal stayed on the floor after Mark had pushed it in to stop. Mark used his foot to raise the clutch pedal and then he pumped it to get some clutch action.

We first called a ,mobile repair company and the technician came and accessed the problem after trying a few quick fixes. The prognosis was that the clutch master cylinder valve was leaking and the fix needed to be done in the shop.

We first attempted to drive Red Rover to the shop but after moving a few feet, Mark couldn't get the clutch to let the transmission get into gear.

That was when we called for the tow truck. One challenge was to get Red Rover away from Tige. The reason was the preferred way to tow a truck like the Volvo is to lift the rear end. Otherwise, the drive shaft has to be removed to tow a Class 8 truck with the rear wheels on the ground.

Mark played around with the clutch enough to get Red Rover out of the site and into a area for the tow truck to pick him up.


The tow truck was quite large. It was bigger than a 46' motorhome.
Mark realized the very rough highways in Oklahoma has shaken the Hughesnet satellite dish that the mounting screws had come out sans one. Mark was removing the dish.

click on images to enlarge

The tow truck operator is finalizing the hook up of Red Rover.
Dale followed Mark in the tow truck.

click on images to enlarge

The repair place was Sargent's who also was the mobile technician, the tow truck.
Clean well organized truck repair facility.

click on images to enlarge

Red Rover was finished waiting for us inside.
---
Disclaimer: The information in this site is a collection of data we derived from the vendors and from our personal experiences. This information is meant as a learning guide for you to make your own decisions Best practices and code should always be followed. The recommendations we make are from our personal experiences and we do not receive any compensation for those recommendations.
//hide content //hide loading message