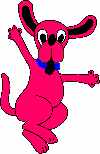 Please wait, I'm coming over...



Last Changed 3/29/2021



We have gone all electric for vehicles.


We started with an electric golf cart when we moved into the Cottage.
We replaced the 2018 Equinox with a 2021 Ford Mustang Mach-e. A totally electric new concept car from Ford

We have one of the first in the Rio Grande Vally.
It is about the same size as our Equinox was but looks racier because of the roofline that is higher than it looks.
It is a lot more fun to drive. Electric cars can really scoot.

We did not switch to an electric car for environmental reasons. Our decison was based totally on the technology of the Mustang Mach-e. It is loaded with technology like driver's assist. The car is always online with a wireless interface and can be updated online by Ford.
<

---

Disclaimer: The information in this site is a collection of data we derived from the vendors and from our personal experiences. This information is meant as a learning guide for you to make your own decisions Best practices and code should always be followed. The recommendations we make are from our personal experiences and we do not receive any compensation for those recommendations.