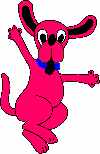 Please wait, I'm coming over...







//show loading message

//hide content
Last Changed 1/14/2016




We installed a PressurePro Tire Pressure Management System like we have had on Red Rover and Tige.

Our reasons are covered here. TPMS..

Here is the PressurePro Monitor Velcroed installed to the dash drawer.

So far, we have success with just the "rubber ducky" antenna since Joey is a lot smaller than Red Rover and Tige were.

click on images to enlarge


One of the problems with this location for the PressurePro Monitor was the rubber ducky antenna sticking up over the upper edge of the Dash.

We located the power cord using duck tape along the edge of the drawer.
We purchased a 90 degree adapter for the rubber ducky antenna. We drove for a few months before the adapter broke from the vibrations on the antenna and the weight of the antenna. (arrow).

click on images to enlarge

We took one of the suction cup adapters that came with the PressurePro Monitor to attach it to a windshield, and cut the backside off.
We used heavy duty Velcro tape to attach the antenna to the modified bracket.

click on images to enlarge

Now the rubber ducky antenna is no longer in the way. We drilled a hole through the dash lip to get the power cable out of the way..

click on images to enlarge
---
Disclaimer: The information in this site is a collection of data we derived from the vendors and from our personal experiences. This information is meant as a learning guide for you to make your own decisions Best practices and code should always be followed. The recommendations we make are from our personal experiences and we do not receive any compensation for those recommendations.
//hide content //hide loading message