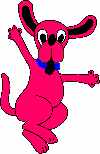 Please wait, I'm coming over...



Last Changed 3/5/2017



One of the questions we are asked about Full-Timing most often is "How do you get your mail?"

People, who live full-time or extended-time in their RV need to have some place that will receive their mail and then forward it to them wherever they are located. There are numerous mail forwarders who specialize in handling mail for RVers.

A good mail forwarder will filter out junk mail for you so you do not have to pay for it to follow you. Some mail forwarders have even more specialized services. One we know of will, at your request, open and read a letter for you over the phone.

Sometimes you cannot always know where you will be when you order something online. So, the RV mail forwarders also receive packages and then forward them to you at your request.

People who live full-time in their RV also need a home address. For many, their mail forwarder is also their home address. For this reason, many of the RV focused mail forwarders are located in the favored full-timer domicile states of Texas, South Dakota, and Florida. Note, you do not have to use your mail forwarder as your home address, but having your mailing address the same as your home address makes address verification for financial institutions, i.e. credit card companies, simple.

A good mail forwarder does not just handle your mail and packages. We use My Home Address in Emery, South Dakota. It is a very small town of just over 500 residences. But with "small town" you get service. Ron Triebwasser and his staff are extremely friendly and helpful. Ron is also an insurance agent and can help you with private health insurance in South Dakota.

MHA also takes care of our vehicle registrations and informed us of the many things we needed to consider for moving our domicile residence to South Dakota. One big one for us is that a Federal Regulation for a CDL license states that a "postal mailbox" address is not valid as a home residence. MHA had a solution.

So, if you are looking for a mail forwarder who provides many additional services, contact My Home Address.

My Home Address, Inc.
Ron Triebwasser, the boss

Ron has passed-on and My Home Address is now run by his family.

click on images to enlarge
---
Disclaimer: The information in this site is a collection of data we derived from the vendors and from our personal experiences. This information is meant as a learning guide for you to make your own decisions Best practices and code should always be followed. The recommendations we make are from our personal experiences and we do not receive any compensation for those recommendations.
//hide content //hide loading message