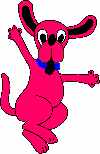 Please wait, I'm coming over...



Last Changed 2/11/2007



Ever since 9/11/2001, we have tried to display our flag every day. The first flag pole setup we had for the trailer required climbing the rear ladder and connecting the flag mast while holding on to the ladder. The was pretty risky.

Our daughter Stacy came through with the gift of a new flag setup. She gave us a gift of a FlagPoleBuddy system.


The key to the FlagPoleBuddy system in the upper mount that allows you to raise the flag from the ground. The pole is entered into the upper mount at an angle.
These are the upper and lower mounts that make up the FlagPoleBuddy system.

click on images to enlarge

Here is a picture from the FlagPoleBuddy site showing the raised flag.
Here are pictures of our flag raised over Tige, our trailer.

click on images to enlarge

click on images to enlarge
---
Disclaimer: The information in this site is a collection of data we derived from the vendors and from our personal experiences. This information is meant as a learning guide for you to make your own decisions Best practices and code should always be followed. The recommendations we make are from our personal experiences and we do not receive any compensation for those recommendations.
//hide content //hide loading message